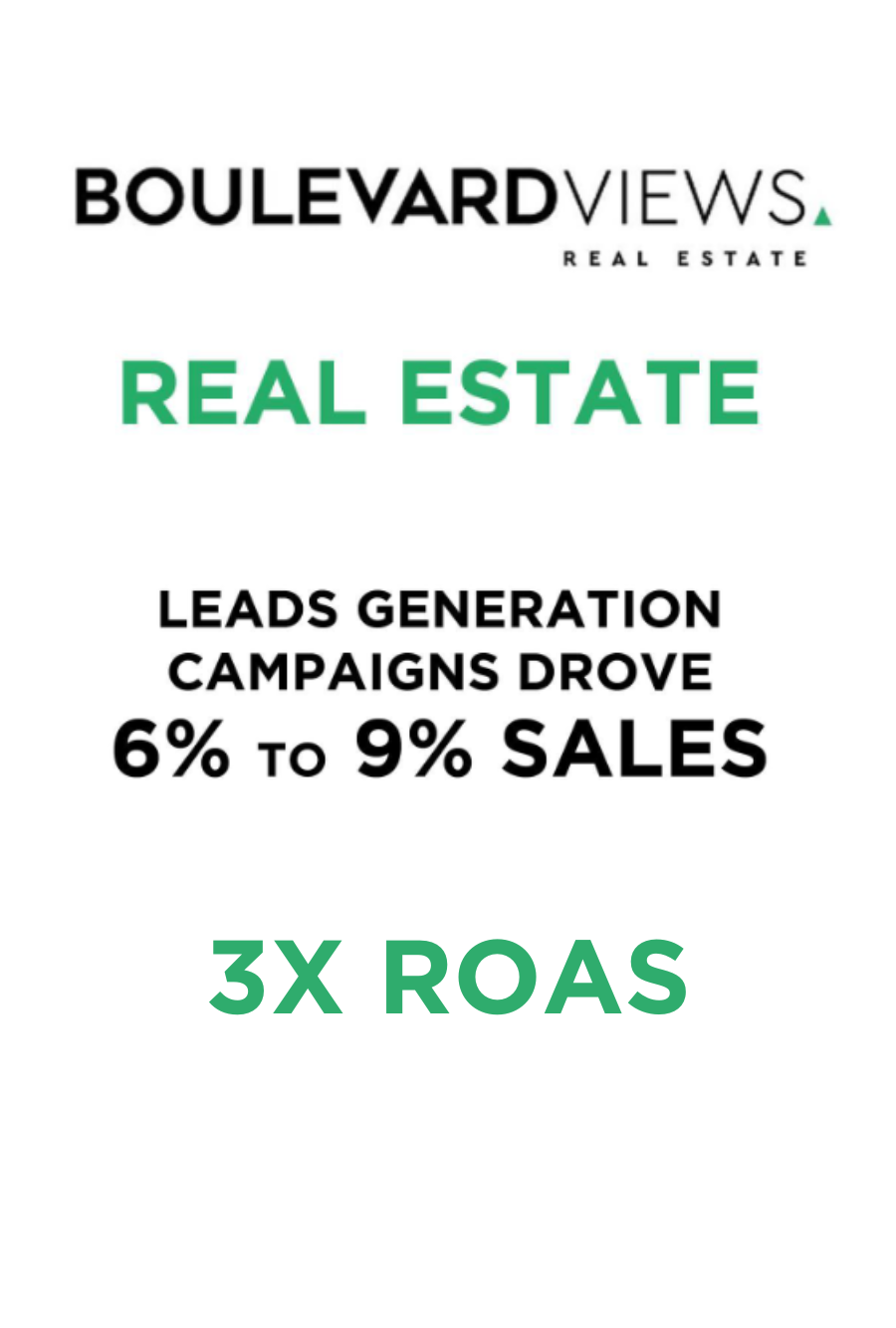 Boulevard Views Real Estate is one of the most prestigious real estate brokers in Dubai and they have long profile of working with all developers and selling all types of projects.
Boulevard Views Real Estate has approached elev8 to manage its social media networks and manage its social media and Google Ads campaigns to drive leads to the various projects that Boulevard Views Real Estate is selling.
The challenge in such campaigns is to always drive high quality leads who would most likely convert and buy a unit or be interested in investing in real estate in a crowded market of agencies and developers.
elev8 has ran campaigns for Boulevard Views Real Estate for over 5 months and succeeded in driving over 250 leads generated in 3 campaigns for several projects where the units' prices ranged between AED 500K to AED 4M and Boulevard Views Real Estate could later convert 12 sales out of the 250 leads because the leads were nurtured and quality; moreover, elev8 has helped and trained the sales team of Boulevard Views Real Estate to retarget the remaining leads who are interested in purchasing but at different stages of interest and readiness to buy a property, so they can keep generating sales from those leads over time.